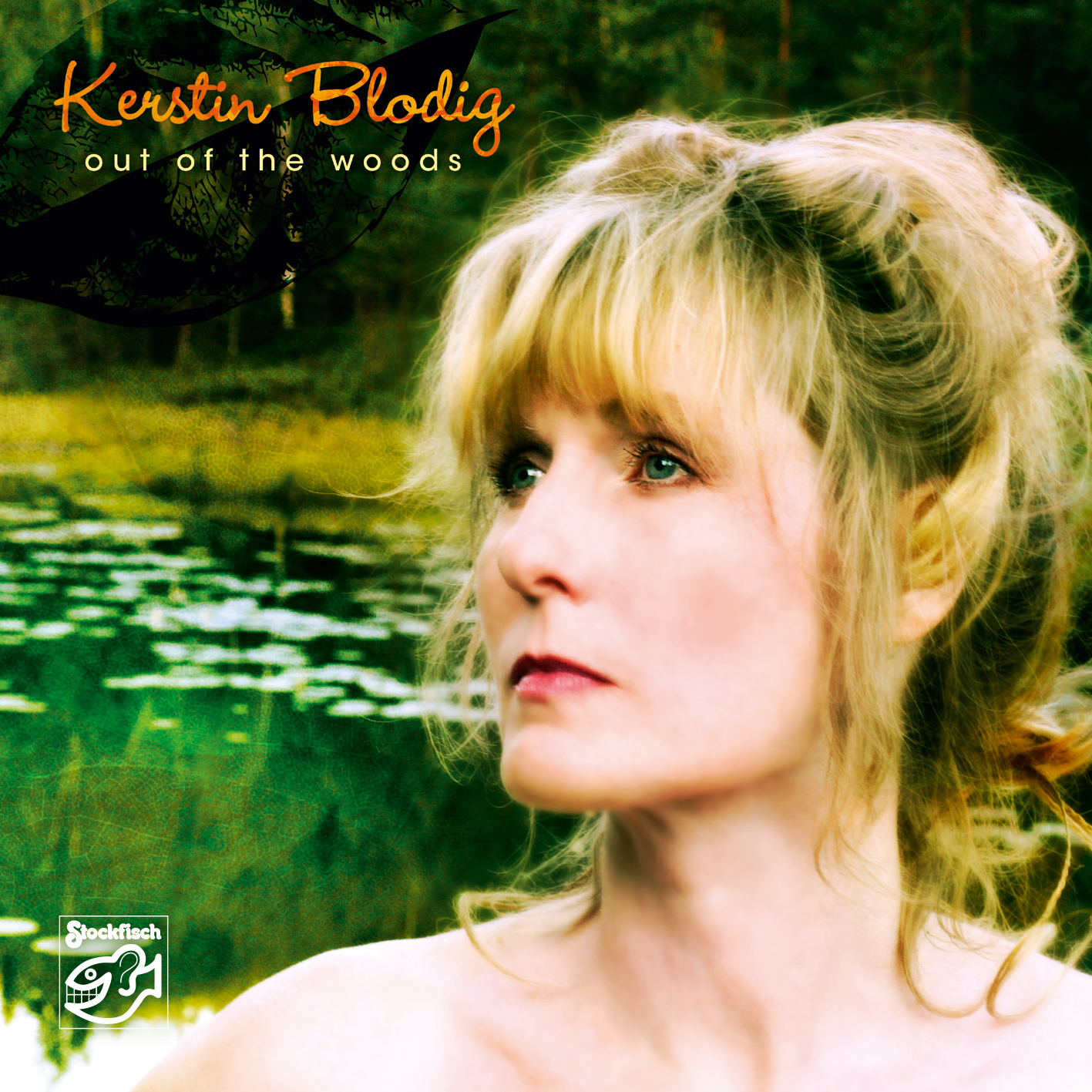 Grupp/artist
Kerstin Blodig
Titel
Out of the Woods

Skivbolag / Distro
Stockfisch Recordings
Genre
Nordisk FolkPop
Format
SACD
Utgivningsår
2015
Product Code:
SFR 357.4077.2
The "Band":
Kerstin Blodig - vocals, guitar, bodhrán, bouzouki
Ian Melrose - acoustic and electric guitar, whistles, seljefløyte, vocals
Urs Fuchs - electric bass, double bass, vocals
Mia Gunberg Ådin - nykkelharpa
Liv Vester Larsen - fiddle
Manfred Leuchter - accordion
Yogi Jockusch - percussion
Låtlista

01. Fause Fause 4:47
02. Out of the Woods 1 (impro 1) 6:20
03. Herr Ole/ Jeg lagde meg så silde 5:32
04. The Raven 6:09
05. Solbønn 5:00
06. Liti Kjersti og elvekongjen 6:51
07. Out of the Woods 2 (impro 2) 4:43
08. Våren din 4:15
09. The Power of the Moon 5:46
10. Nattergalen 5:15
11. The Ferryman 3:36
12. Out of the Woods 3 (Impro 3) 4:24
13. Den blomstertid nå kommer 2:56
Skogen, Månen & Korpen
Kerstin Blodig, som vi tidigare hört med bl a Huldrelokkk, har tagit sej till audiofilerna på tyska labeln Stockfisch Records som nu ger ut albumet Out Of The Woods. Det är skir pop som gränsar till nordisk folkmusik i Tysk SuperAudioCDproduktion. Det är nya ock gamla sånger framförda med fågelsång ock trädens brus. Här finns The Power of the Moon inspirerad av Edvard Munch ock kollektionen Livsfriesen, ock då framförallt målningen Måneskinn från 1895. Det är även 3 improvisationer kring mikrofon uppsatt en solig vårdag mitt i en Tysk urskog. Men Out Of The Woods har även en nypa Skotsk folkmusik i sej, vilket gör att Kerstin Blodig är likt ett eko av Vashti Bunyan, vilket tydligast gör sig gällande på The Raven.
Helt stilrent avslutas Out Of The Woods, denna magiska hyllning till den nordiska (Nord-EUropeiska) skogen, våren ock naturen med sina troll ock alvkungar, med psalmen Den blomstertid nå kommer.



Kolla in mer på kerstinblodig.com
Lennarrrt "Mr Z" Olausson
www.ib2.se