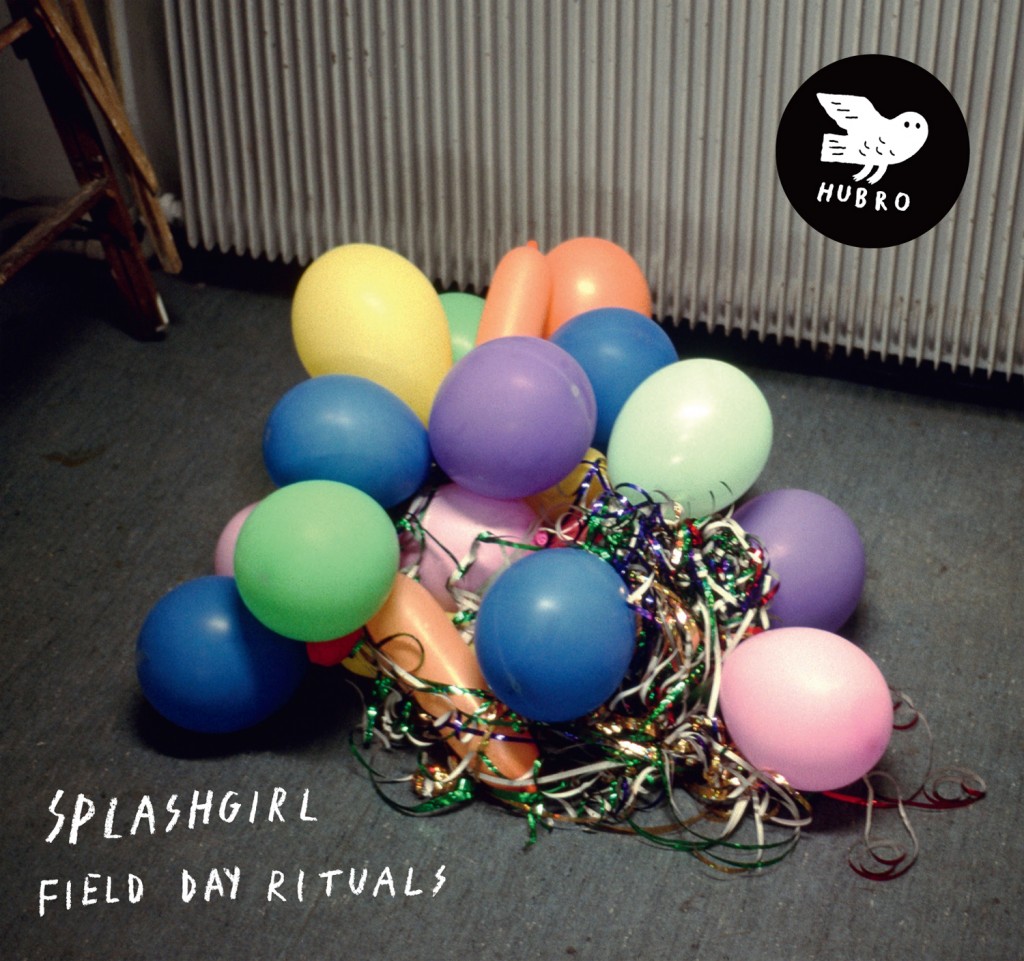 Grupp/artist
Splashgirl
Titel
Field Day Rituals
Skivbolag / Distro
Hubro
Genre
Slow Doom Jazz
Format
CD
Utgivningsår
2013
Cat. No.:
HUBROCD2520
The "Band":
Andreas Stensland Løwe - piano/electronics
Jo Berger Myhre - doublebass/tone generator
Andreas Lønmo Knudsrød - drums/percussion/sounds
&
Timothy Mason - modular synth
Eyvind Kang - viola
Låtlista

1. Long Story
2. Field Day Rituals
3. All The Vowels Missing
4. Dulcimer
5. Mass
6. Never Been Anywhere Before
7. The Portal
8. Twixt It and Silence
9. I Feel Like I Know Her
Norsk Doom över världen
Norska Hubro startar 2013 med att ge ut albumet 'Field Day Rituals'. Gruppen bakom detta album är samma som startade skivbolagets utgivningshistorik: den norska gruppen Splashgirl. Här finner vi Anders Jormin:s baslärjunge Jo Berger Myhre, slagverkaren Andreas Lønmo Knudsrød ock kompositören & pianisten Andreas Stensland Løwe.
Titelspåret på Splashgirls 4:e pianobaserade album 'Field Day Rituals' låter som 'Sällskapet' utan Osslers distade gitarr. Det är ett regndisigt smoglandskap som målas upp. Men Eyvind Kang:s viola blir aldrig lika vulkanaskdystert som Hildur Gudnadottir:s cello, så här finns en antydan av sol långt bortom horisonten. Houseartisten Timothy Mason, som tidigare jobbat med bl a Steve Angello (Swedish House Mafia), skruvar på modular synth, vilket förstärker känslan av sotig betong. Vid inspelning & arrangemang har Splashgirl denna gång fått hjälp av Randell Dunn, vilken, precis som Eyvind, även figurerat kring bl a Sunn O))).
Gillar du E.S.T.s Leucocyte transistorradiobaserade spår gillar du 'Field Day Rituals'.
Betyg: 5 / 5
Kolla in mer på splashgirl.no
Lennart "Mr Z" Olausson
www.ib2.se