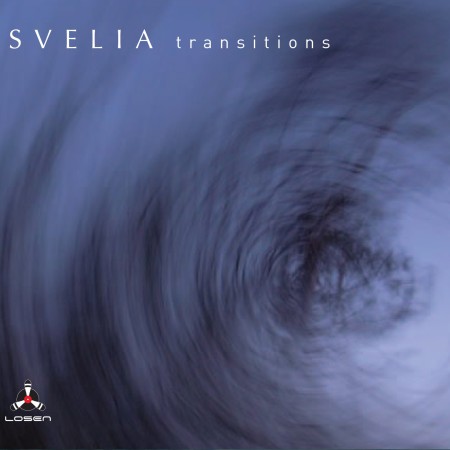 Grupp/artist
Svelia
Titel
Transitions

Skivbolag / Distro
Losen Records
Genre
Experimentell KaosVokalJazz / Gbg Jazz
Format
CD
Utgivningsår
2015
Product Code:
LOS 136-2
The "Band":
Casey Moir – Voice (AUS/SWE)
Reuben Lewis – Trumpet (AUS)
Luke Sweeting – Piano (AUS)
Johan Moir – Double Bass (SWE)
Aidan Lowe – Drums (AUS)
Låtlista
01. Knight in Armour
02. Rapid
03. Indescribable
04. Grief
05. Fragmented Memories
06. Stories
07. Don´t Rush to Fall
08. Know


The Canberra Connection
Utspridda över Europa ock Australien, men med nån slags koppling till den Australiensiska huvudstaden, har gruppen Svelia ändå lyckats få till Transitions - ett experimentellt improvisationsalbum med doft av Göteborg där familjen Moir är bosatt. Visst påminner Casey Moirs röstakrobatik om både Lina Nyberg ock Sofia Jernberg, men på Know är det som om Josef & Erikas Small Small Small Small Sounds nu växt till sej ock övergått till kvintettformat, där Johan Moir spelar bas. Resten av medlemmarna i Svelia är trumpetaren Reuben Lewis, trummisen Aidan Lowe ock pianisten Luke Sweeting.
Svelias Transitions är inte alltid lättlyssnat, men hela tiden klart intressant.



Kolla in mer på svelia.wordpress.com
Lennarrrt "Mr Z" Olausson
www.ib2.se